NEXT RELEASE SOON
Axis Integrations
The next version of Octopus will contain the already existing Axis script Core integrated into Octopus. This way Octopus also will be view sensitive, so the world directions will always match your screen directions. You also will be able to use this feature, when creating your own Spinners.
Currently I'm working on the 3dsmax 2012 support of the Axis feature which takes a little bit more time to get the exact same result, due to compatibility issues.
There will be other improvements inside the editor, which will make it even easier to use, like swapping buttons by drag n drop the buttons to each other. (It is basically WYSIWYG)
A few people has noticed that the buttons are not loading properly, this thing has been corrected as well, and stability also improved.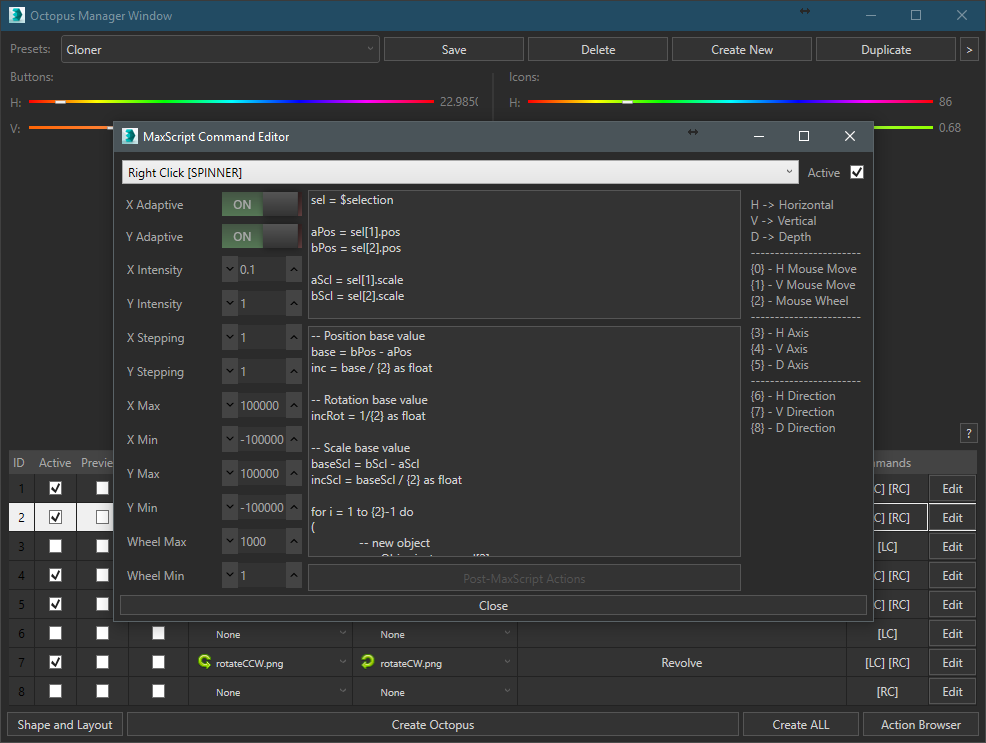 Cloner Template
Also you can check the Cloner Octopus template in this video, which uses the Axis integration.