I'm pretty busy by developing Octopus recently. Currently I'm working on an extension in connection with the currently working Spinner Mode, which will extend the current working behavior of the system. This means the system will be able to use pre and post actions, before and after a spinner action take place. This will let's you prepare your model before doing any kind of action and execute a closing action after your spinner action. (So in theory it is possible to merge together 3 or even more actions)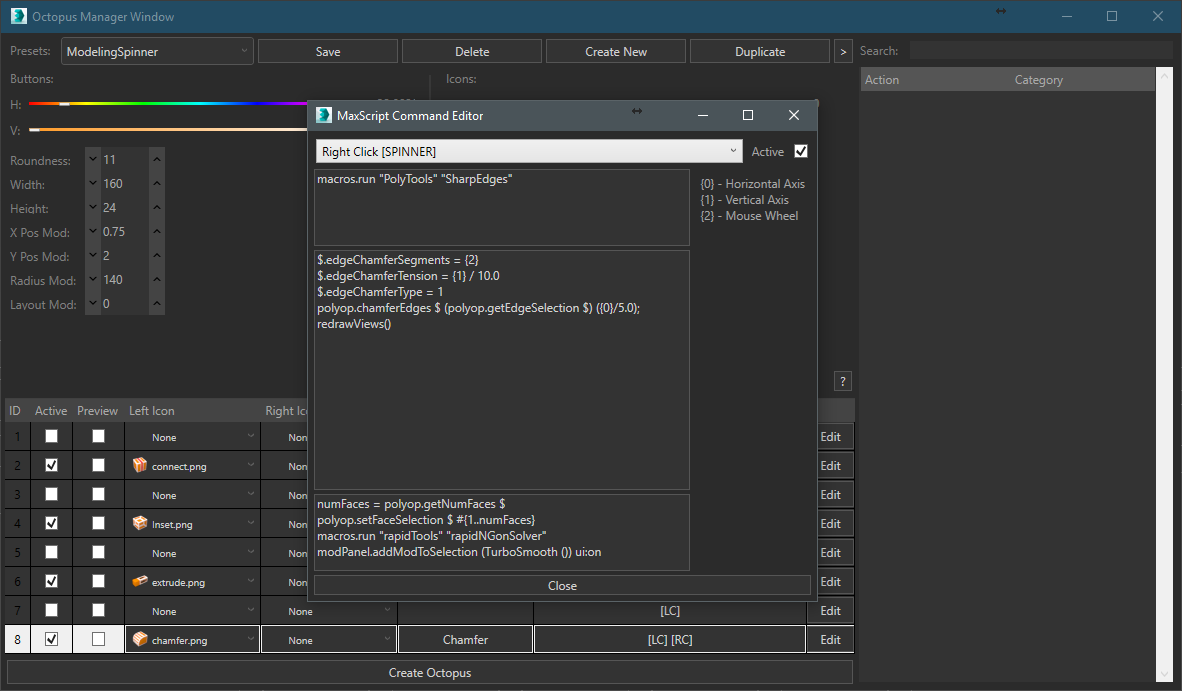 Later then, after the current development stage of Octopus has been finished, I will start creating an extension of this website, which is called:
OCTOPUS SHARE
This site extension will be a simple Octopus template sharing platform, where users will be able to share different kind of Octopus templates with each other. This way, hopefully Octopus will build a community,  which will hopefully lead to infinite Octopus based modeling tools.
Cheers and happy modeling :)
Mike