OCTOPUS V1.13 – REDESIGNED MANAGER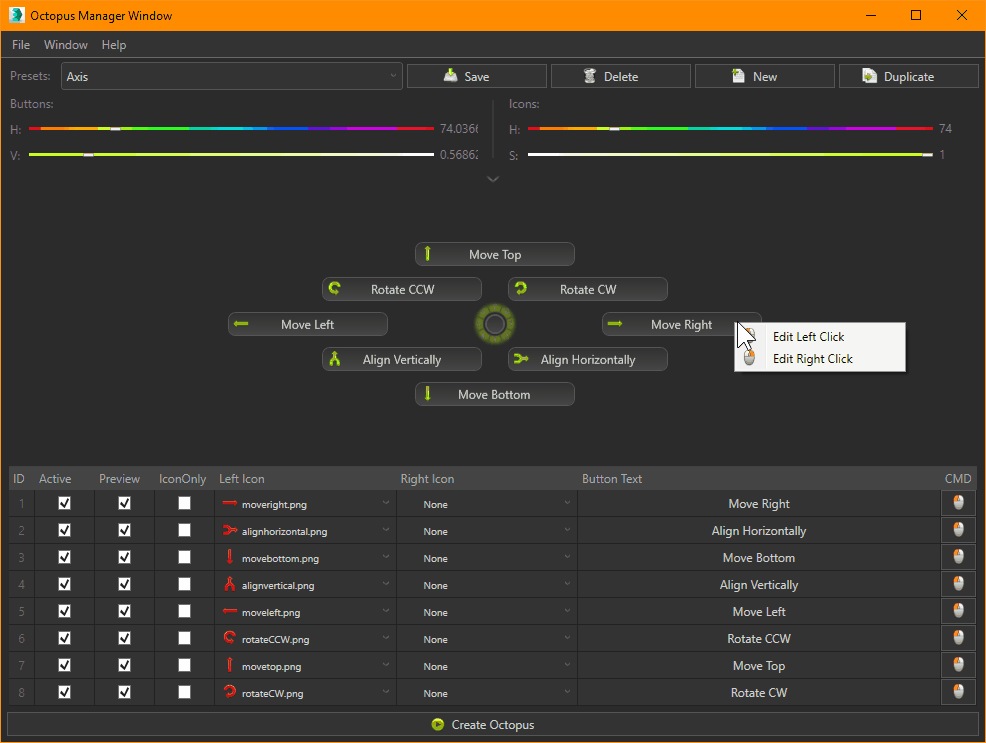 My fellow users, I have spent a lot of time redesigning the UI of Octopus Manager. With this hopefully you will get a bit better experience designing your custom menus. There are several new features I have added to the current version of Octopus Manager, like:
Used button indicator,
RC menu on Octopus buttons,
New top menu bar
Icons
Pie Switch around middle button, which activates or deactivates your button
Quick hidden menu bar
Menu Nesting fixed, now working with Dialogs as well
Now this version is in BETA phase, so please if you find a bug just let me know, and I'll put it on to my TO-DO list. To download the current version, please go to your MY DOWNLOADS menu or your user profile, where you can find your download link.